An air fryer is such a huge help with getting meals on the table quickly! Check out this list of awesome Vegan Air Fryer Recipes. You'll find ideas for breakfast, lunch, and dinner!
Jump to: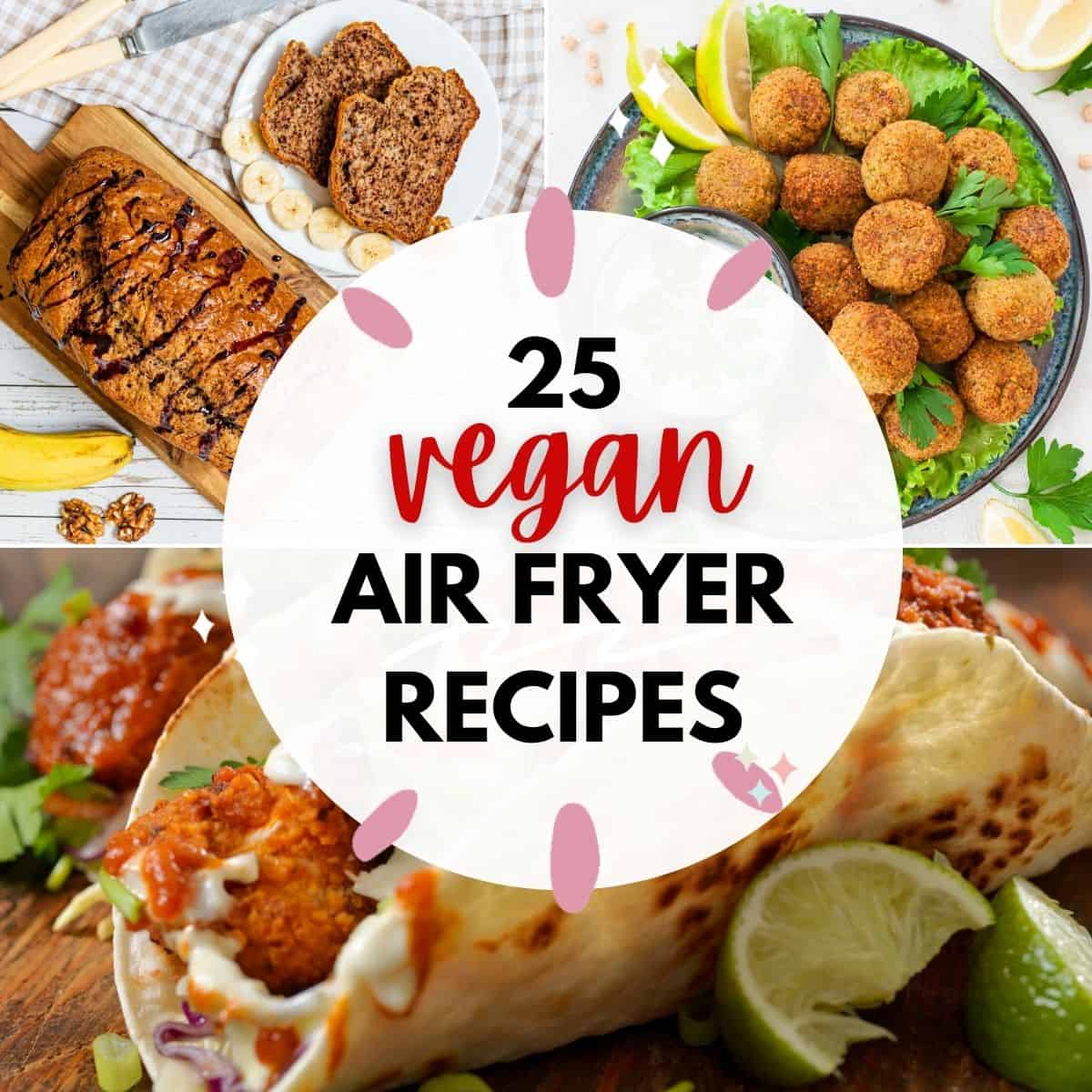 Air fryer vegan recipes
We use our air fryer ALL. THE. TIME. For cooking from scratch, reheating leftovers, and air frying frozen foods. So I wanted to share some favorite vegan dishes and side dishes that you can make in an air fryer.
We have the Instant Pot Vortex, which is a combination air fryer and oven. It is SO convenient because it does more than air fry. Before the Vortex, we had the Cuisinart Air Fryer and Oven Combo. If you have a traditional air fryer with a basket, that works for all these recipes as well!
Air frying tips
Keep in mind that every model of air fryer is slightly different. Do not blindly follow air frying recipes as they are written—always check on the food before the time is up to make sure it's not burning, and use your judgement if you need to cook your food longer than the recipe specifies.
If you're new to air frying, don't worry! You'll get the hang of your specific air fryer after just a few times of using it and you'll get a feel for how long to cook each food.
Before you know it you'll be air frying EVERYTHING like we do!
25 Vegan Air Fryer Recipes
The recipes below are categorized by different categories: breakfast, lunch, side dishes, dinner. Some are "from scratch" recipes, and some are recipes for air frying frozen vegan food for perfect crispness. Enjoy!!
Was this list helpful?? Make sure to PIN it for later on Pinterest and share it with a friend who might need dinner inspiration!