Bring your salad to life with these top 12 favorite vegan salad dressing recipes! This carefully curated collection includes only the very best dressings, from classic to gourmet style, including oil-free, soy-free, and nut-free options!
1. Vegan Mexican Caesar Dressing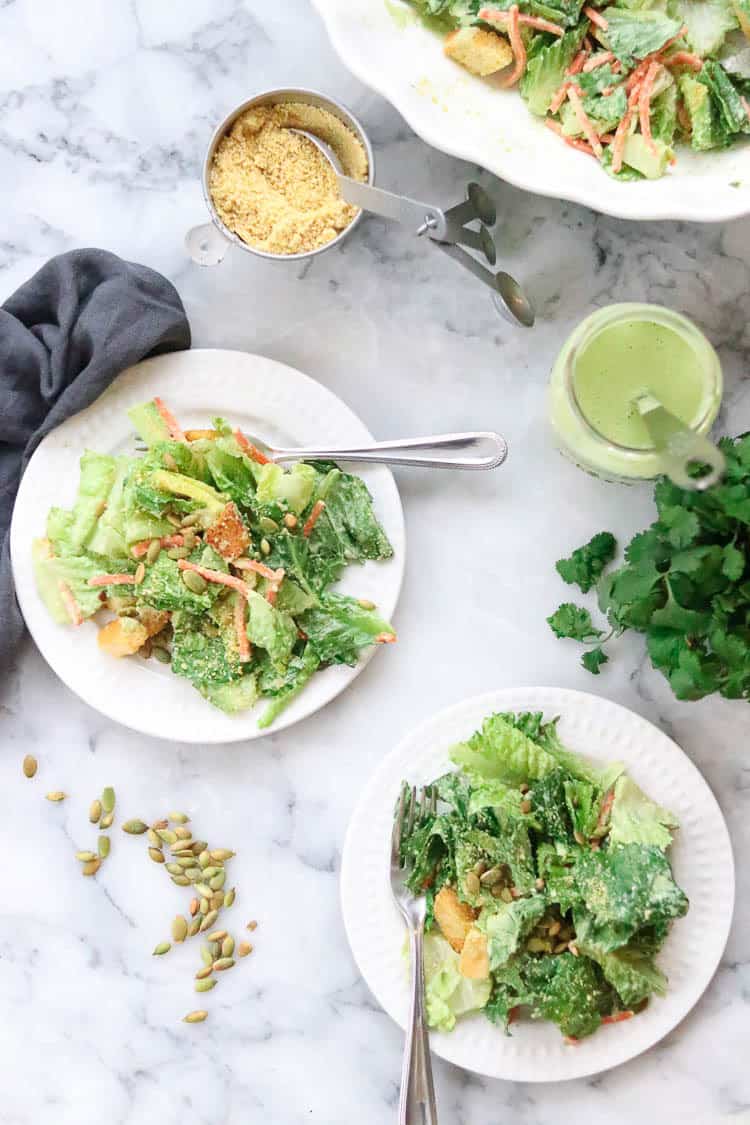 This Mexican take on Classic Caesar includes roasted pumpkin seeds and fire roasted chiles! A mouthwatering vegan version of the famed Mexican Caesar served at El Torrito! Get the Recipe Here.
2. Vegan Thousand Island Dressing (Oil Free)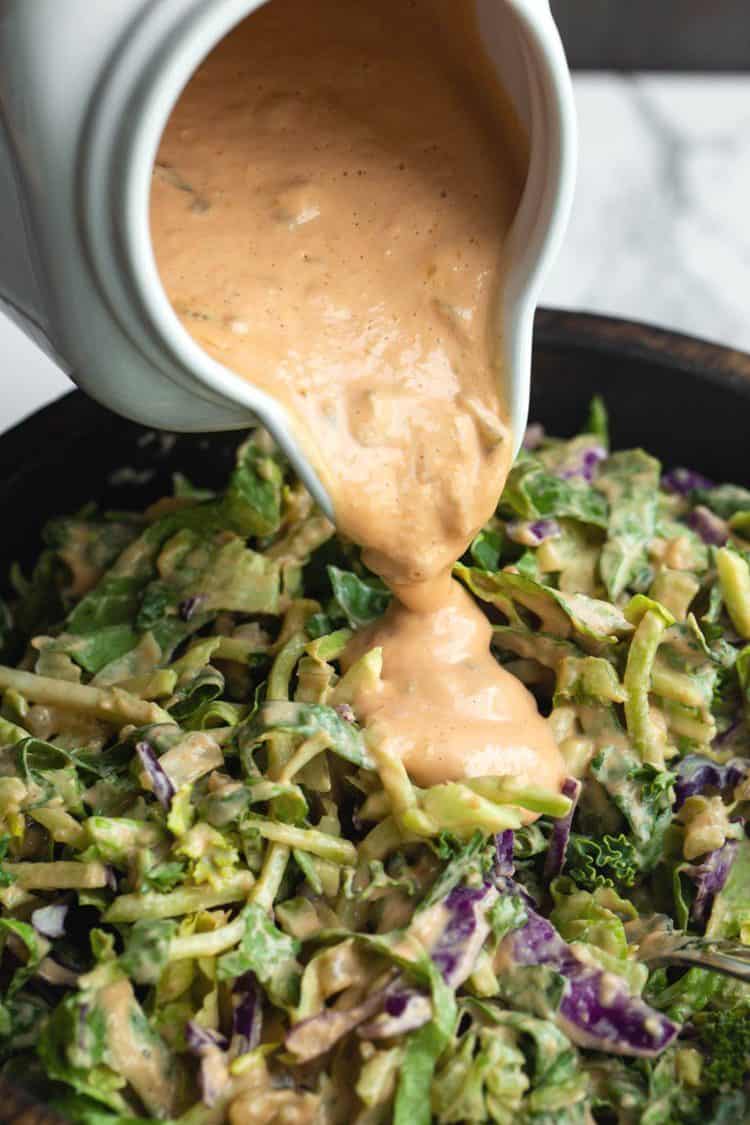 Thick and creamy, bold and tangy, this Vegan Thousand Island Dressing will wow your tastebuds! Only seven ingredients and NO oil! Created over at the Vegan 8! Click Here to get the recipe!
3. Creamy Vegan Chipotle Lime Dressing (Oil Free)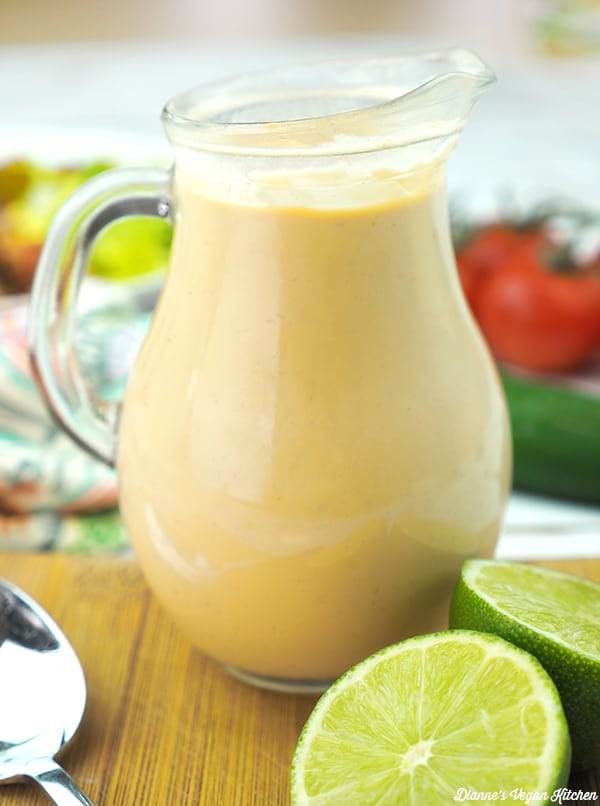 Another delicious cashew-based, NO oil creamy dressing, made simply irresistible with lime juice and adobo chiles! Blend and done! Coming to you from Dianne's Vegan Kitchen. Check out the recipe Here.
4. Homemade Italian Dressing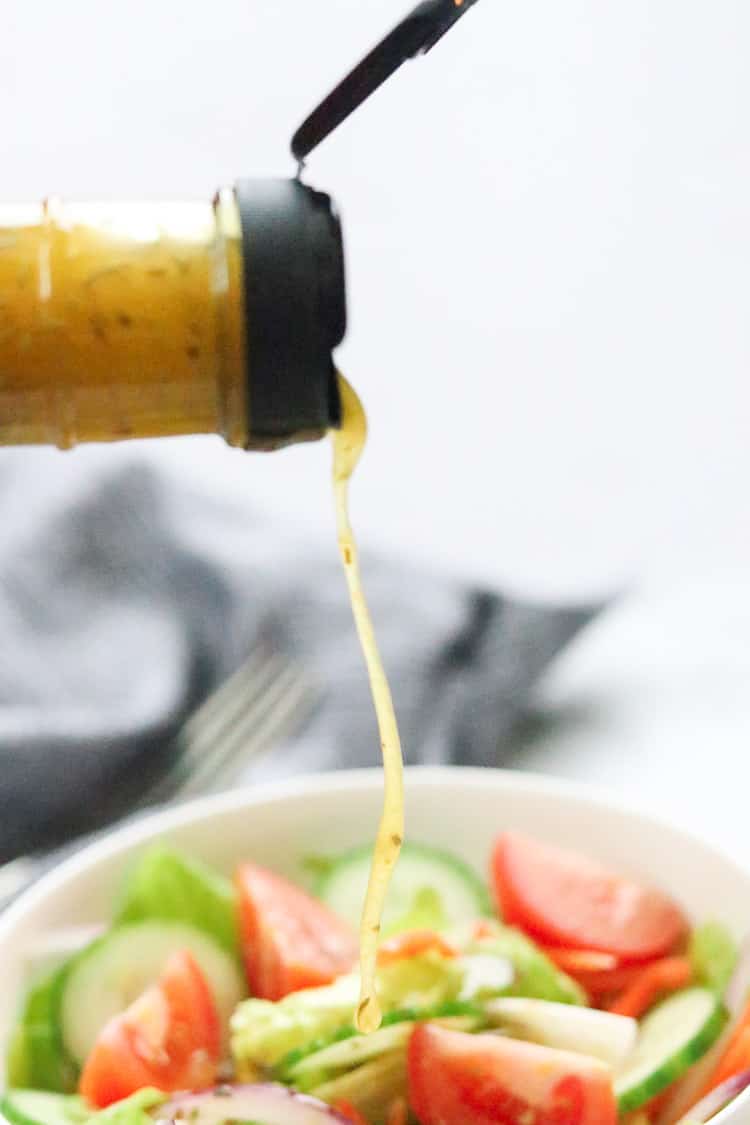 No need to buy Italian Dressing from the store anymore! This simple and delicious vegan Italian Salad dressing whisks or shakes together in a jar or bottle and keeps for weeks in your refrigerator! Get the recipe Here.
5. Cashew Ranch Dressing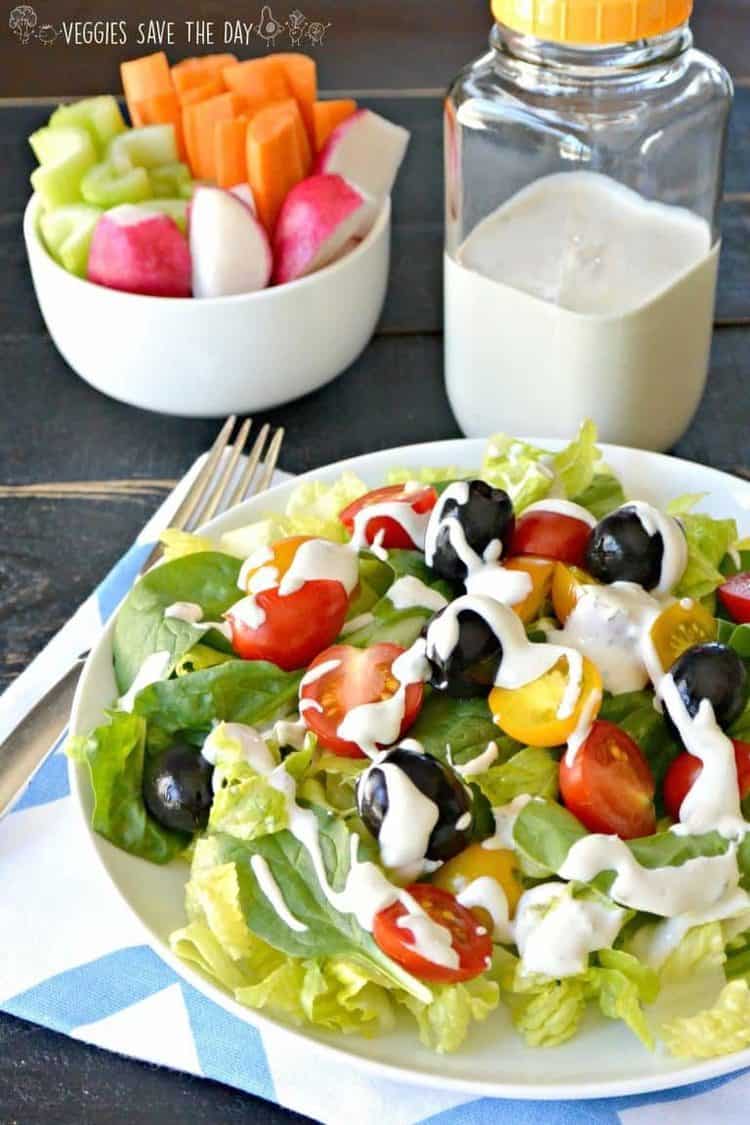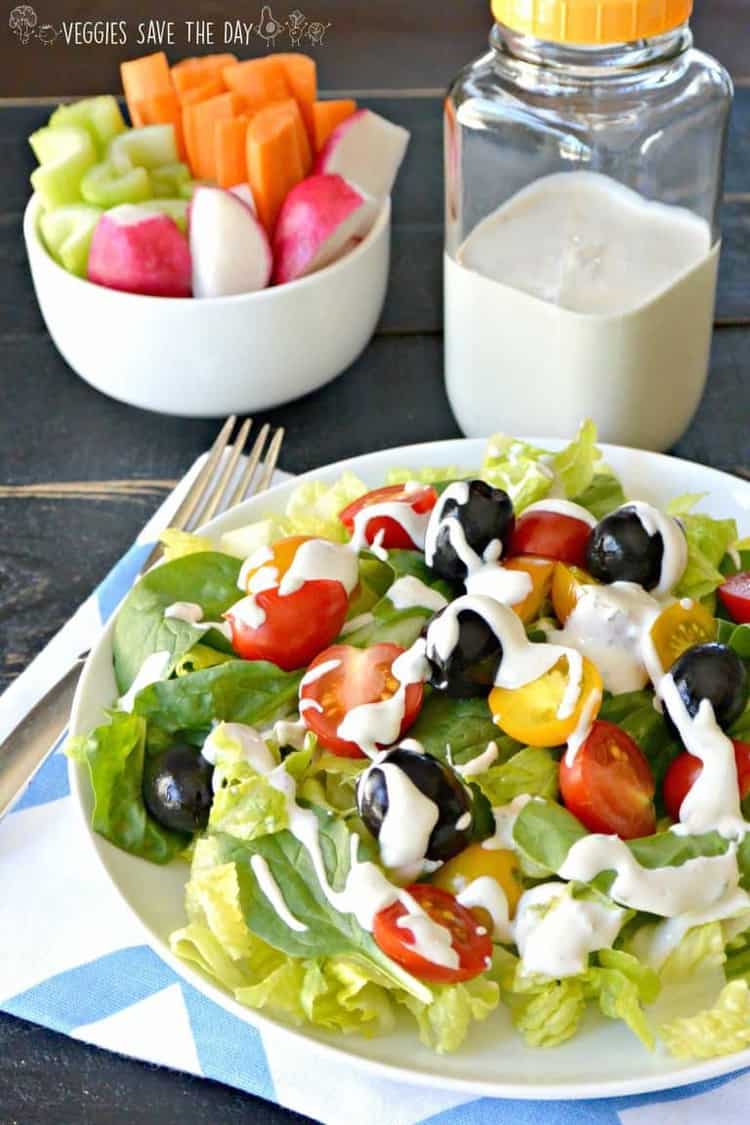 If you're looking for an easy, creamy, healthy vegan ranch dressing, you'll be delighted with this one! Shared from Veggies Save the Day! Check out the recipe Here.
6. Oil-Free Strawberry Vinagrette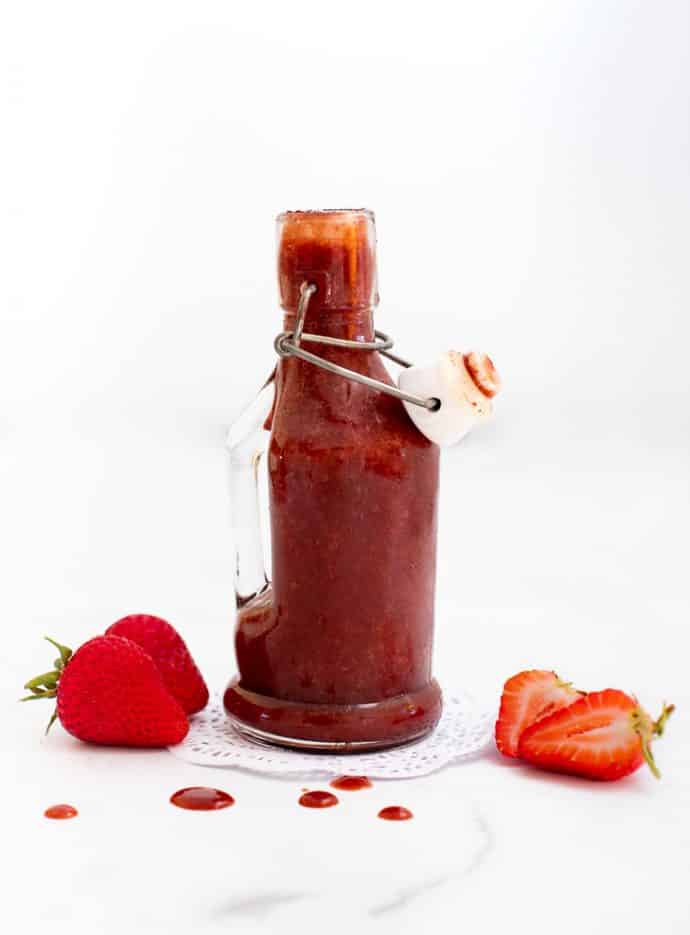 Absolutely gorgeous, if you love sweet and tangy, this is definitely for you! Click Here to get the recipe.
7. Creamy Avocado Cilantro Lime Dressing (Oil Free)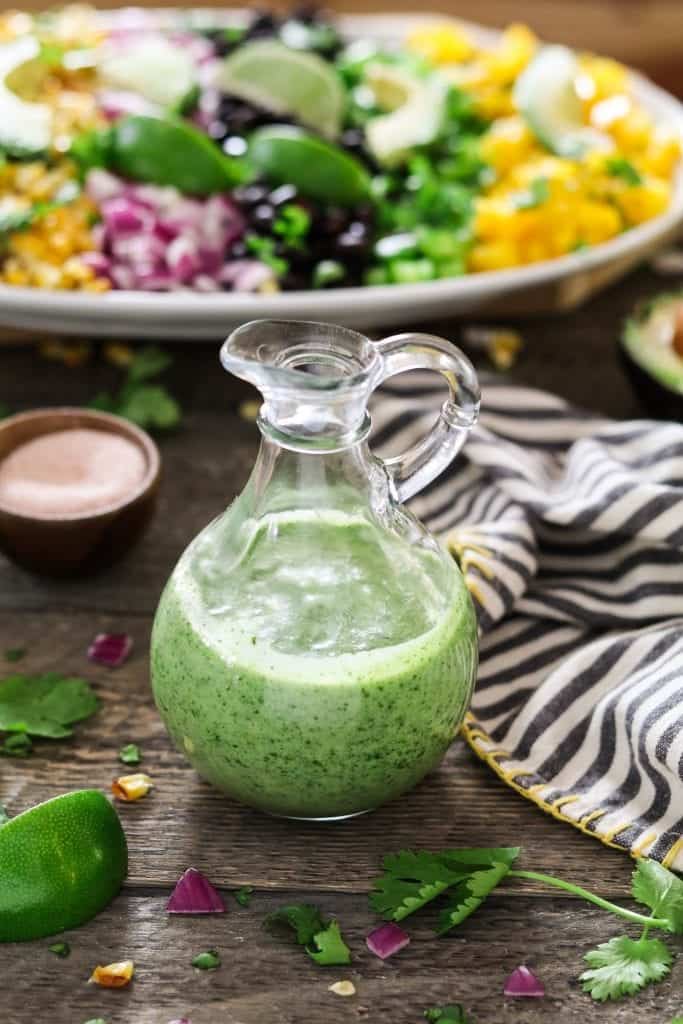 Non-dairy yogurt, creamy avocado and tangy lime work together to top your salad with delicate and delicious flavors! Created by Vegan Huggs! Check out the recipe Here.
8. Vegan Caesar Dressing (nut-free)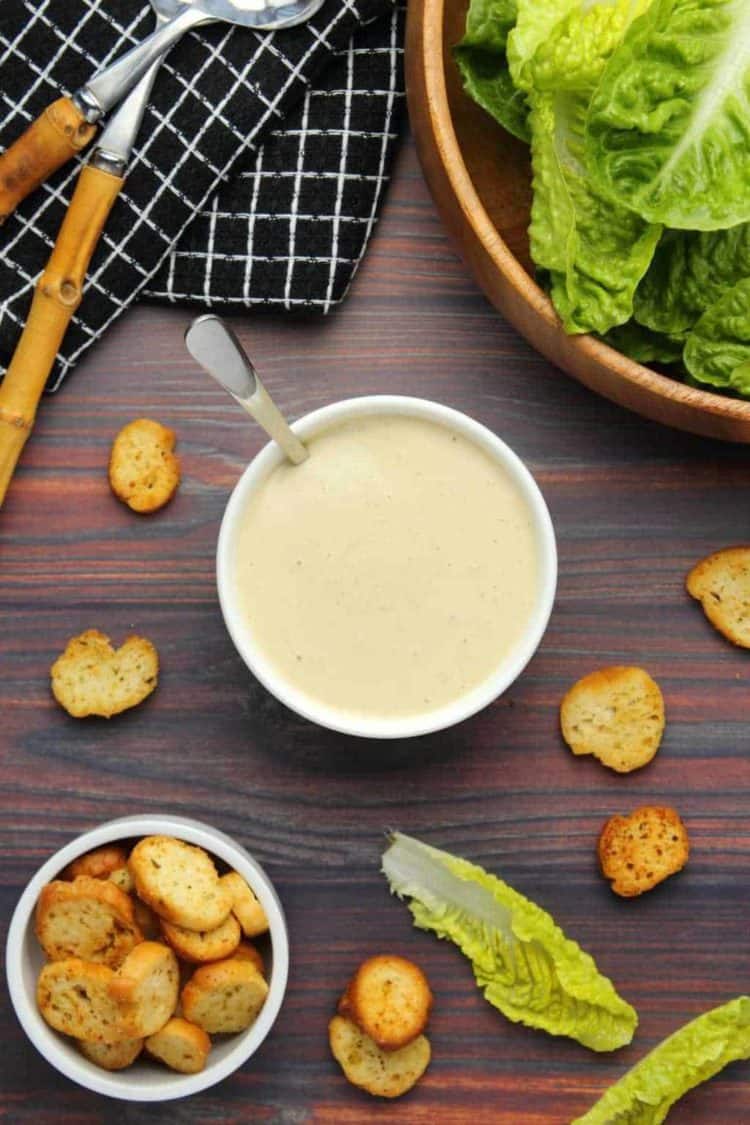 No nuts in this classic vegan caesar salad dressing! Comes together in 5 minutes or less and can challenge any non-vegan salad dressing with ease! Created over at Loving It Vegan. Check out the recipe Here.
9. Blueberry Basil Salad Dressing (Oil Free)
I love how Veganosity describes this dressing, "Four ingredient and oil-free blueberry basil salad dressing. So good you could drink it with a straw." Yup, I think that about sums it up! Check out the recipe Here.
10. Ginger-Lemon Tahini Dressing (no oil)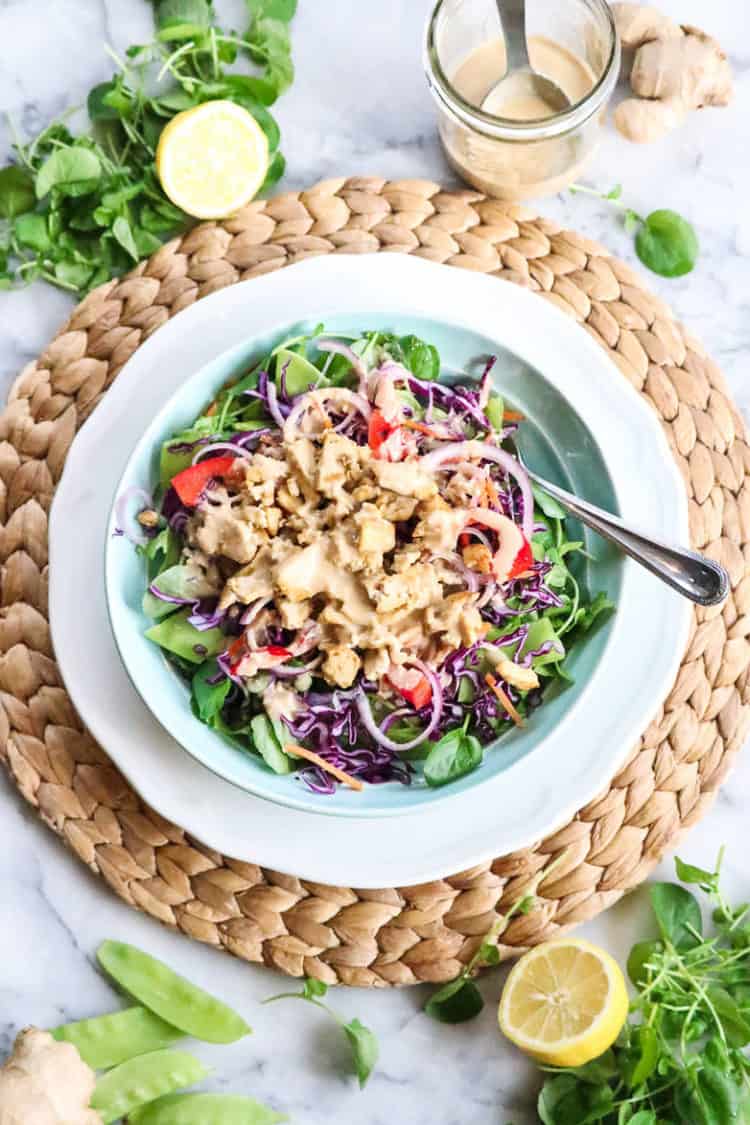 This simple Vegan Tahini dressing has what it takes to inspire you to a new level of Tahini-love!! All you need is a few ingredients like garlic, ginger, lemon and a healthy appetite for fresh!!! Check out the recipe Here.
11. Vegan Green Goddess Dressing (oil-free)
This mouth-watering vegan Green Goddess dressing is not only gorgeous but healthy too! Silken tofu charms again! Get the recipe Here.
12. Garlic Sunflower Seed Dressing (no oil)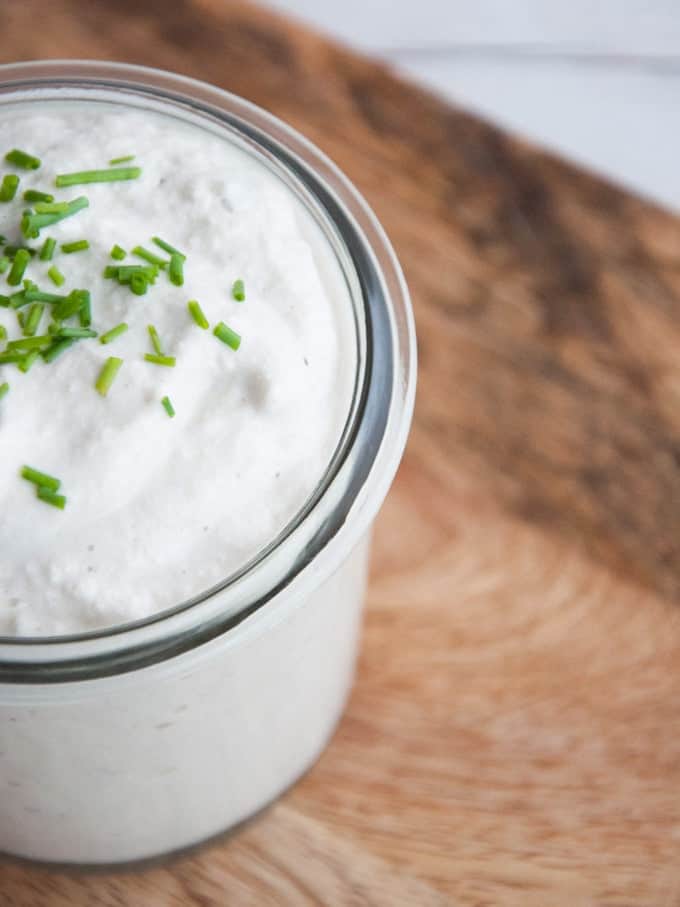 This creamy salad dressing is made with soaked sunflower seeds! So creamy and delish and absolutely ingenious from Elephantastic Vegan. Check out the recipe Here.
Hope you enjoy creating awesome salads with these vegan salad dressings! Let us know how you get on in the comments below!