Need a stunning plant-based holiday appetizer tray? Make a vegan charcuterie board! I'll show you how with these simple tips for how to make the best charcuterie board and lots of vegan ideas for the charcuterie board of your dreams.
A charcuterie board is always a gorgeous way to present finger foods at a party, and I'll show you how to put together a show-stopping vegan charcuterie board.
An appetizer board can be an amazing vegan Christmas appetizer and is always the first to disappear at a party - no one misses the meat! (By the way, if you're looking for more holiday ideas, here are my favorite vegan holiday recipes.)
And yes, I am aware that a charcuterie board is traditionally made of smoked meats, but can't we all have a little fun with this? After all, keto people get to put food between two halves of a bell pepper and call it a sandwich... so this vegan snack board is closer to charcuterie than a bell pepper is to a sandwich 😉
More vegan appetizer ideas: Vegan Crab Rangoon
To make the best charcuterie board, pick 1-3 items from each of these category (lots of ideas below!) and give your guests lots of options to choose from!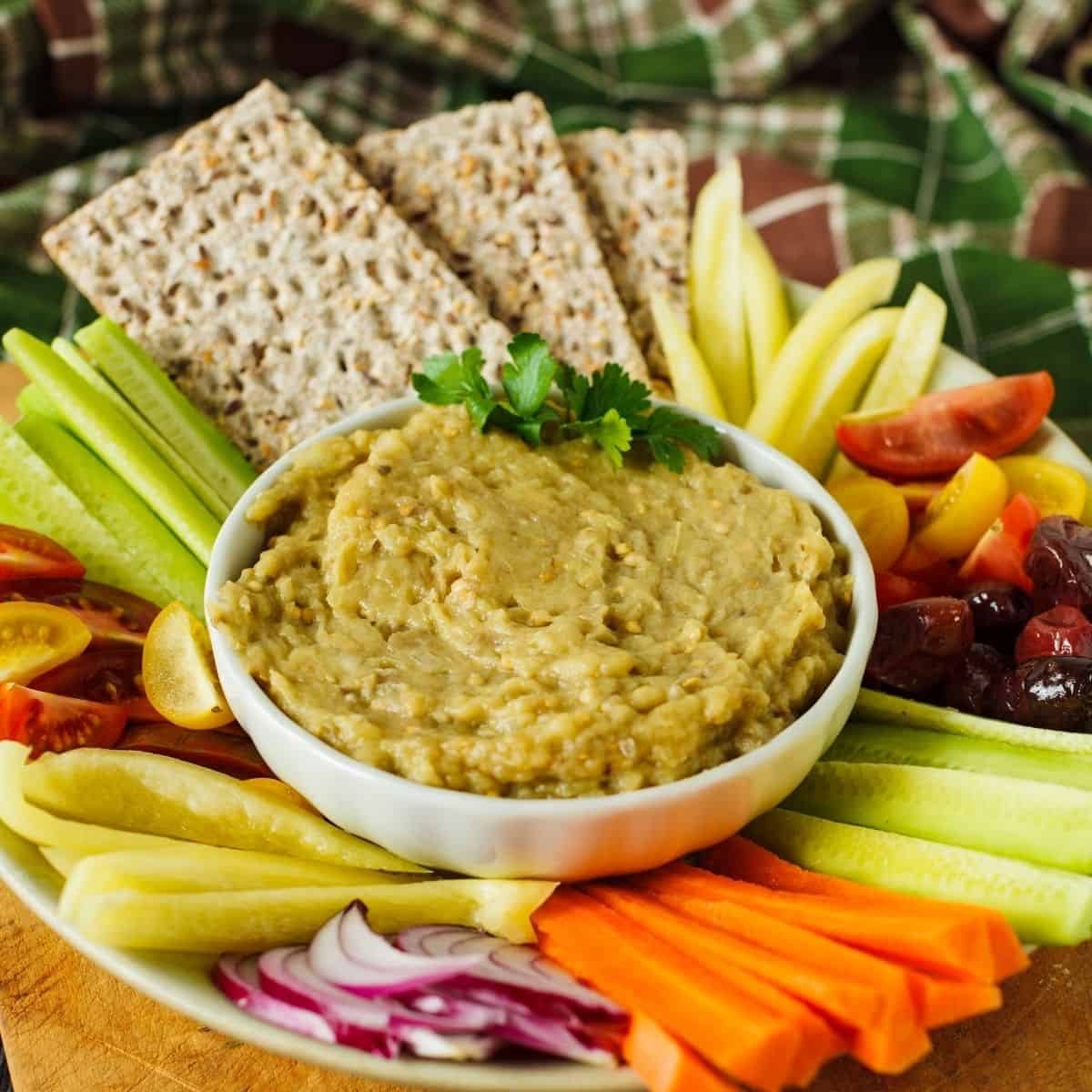 Heck, you can even assemble an amazing "board" on a large platter or tray, or even a plate. I promise you NO ONE will care as long as it's filled with tasty treats.
Of course, if you are having a special event and want to go a little extra, a large fancy board such as this one or this one would be fun to play around with!
But if you're in doubt, start with a smaller board or plate and stuff it with all the goodies below, that's the trick to an awesome looking charcuterie board.
How to make a charcuterie board look nice
The key to making a charcuterie board look nice is overstuffing it so it looks like all the food is practically spilling out. Nestle all the components next to each other.
Because of this, it helps to decide how many of the food ideas below you'll be using. If you are getting 2-3 from each category, then go for a large board. If you're only including 5-6 different foods total, then start with a smaller board or plate. It's better to refill the charcuterie board than to have it look empty.
And now, onto the vegan charcuterie board ideas!!