Looking for vegan Halloween recipes and treats? I got you covered with everything from cute vegan Halloween appetizers to vegan Halloween candy and baked goods, and even a few spooky drinks—for kids and adults!
Here is everything you need for your vegan Halloween party menu.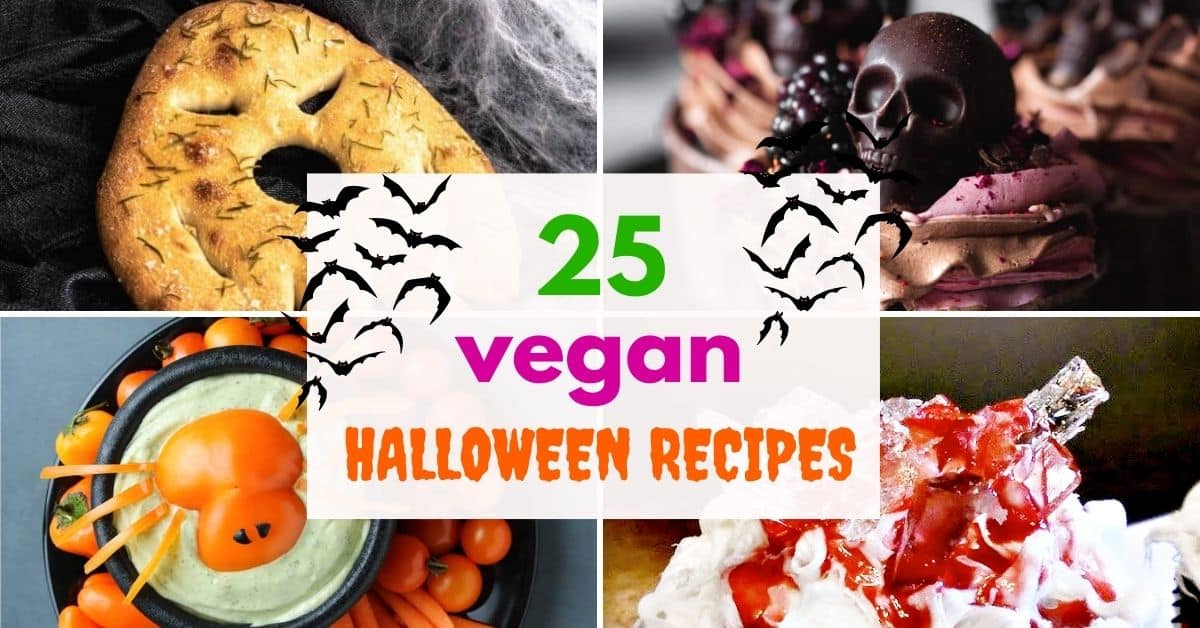 Vegan Halloween treats
Halloween is my FAVORITE holiday because you can get so creative with so many ingredients, and it's so fun making Halloween treats. Here are a few awesome recipes to try.
I'm sharing these in order from "spooky healthy treats" to "sweet Halloween goodies" to "creepy Halloween drinks." Feel free to check them all out or skip ahead to the section that interests you!
And make sure to check out all the best Vegan Holiday Recipes to start planning your menus for after Halloween!
If you enjoyed this list of recipes, let me know with a comment and a star rating below. And don't forget to share it on Facebook and save it on Pinterest for later!