If you are cutting down on carbs while living vegan lifestyle and are in need of some tasty low-carb vegan dinner ideas, you've come to the right place!
Full of veggies, plant-based protein, and low-carb friendly ingredients, these filling and healthy lower-carb vegan recipes are perfect for those busy weeknights when you need a quick meal to put on the table.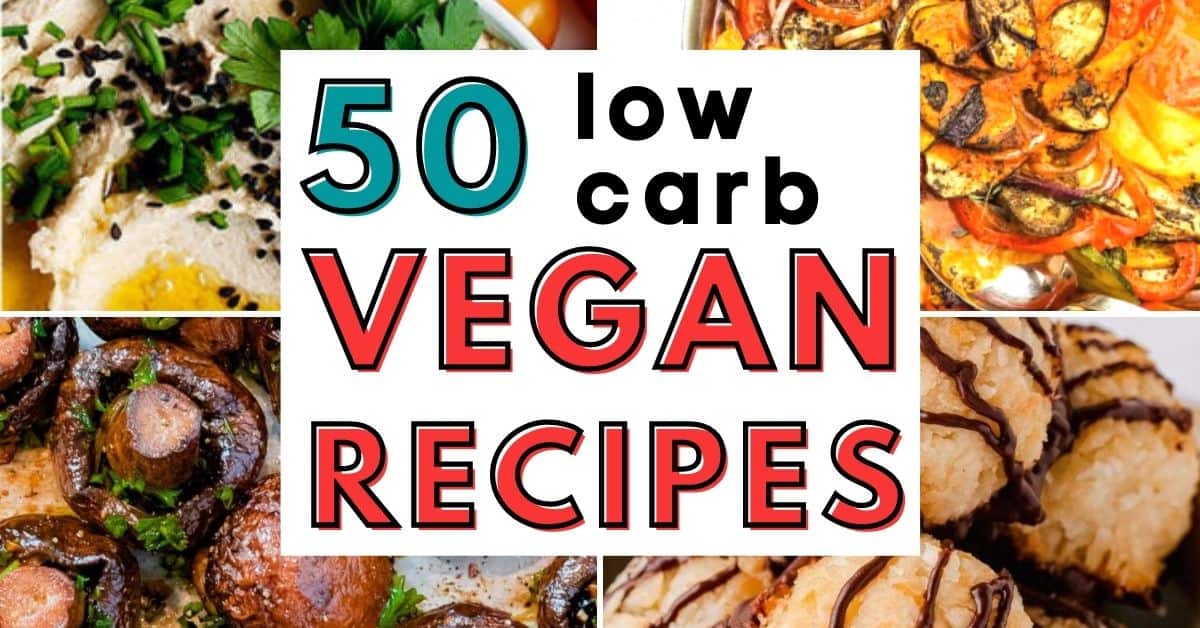 Please note, these recipes are generally not fit for the keto diet. Instead, these recipes show the variety of meals you can make when you reduce the amount of processed carbs in your diet and opt for lower-carb options that focus on healthy, plant-based, nutrient-dense ingredients to make delicious meals.
Below you'll find main dishes, side dishes, desserts, snacks, and fun little "extras" to make that are loaded with healthy, plant-based ingredients without the extra carbs. Many of the recipes listed are Whole30 and paleo-friendly, too. And no, it's not just cauliflower! Enjoy!!
You might also be interested in: The Best Vegan Salad Dressings
Don't forget to share this on Facebook and save it on Pinterest for later!
Looking for more vegan recipe roundups? Check out these 25 Vegan Air Fryer Recipes!